Trikooriie mündiroheline
SKU:
bleached mauve_20
Unit:
meter
Qty:
0.95
The minimum amount for purchase is 0.1 meter. Fabric is 
sold in 10 cm increments. For example, enter 0.1, 0.2, 0.3 etc. 
into the "Enter quantity" field.
Puuvilla trikotaaž mündiroheline (Single Jersey)
Koostis: 95% puuvill, 5% elastaan
Kanga laius: 150cm
Kanga kaal: 230 g/m²
Tootjal OEKO-TEX® sertifikaat

Tektiili hooldus: Masinpesu 30°C, triikimine madalal temperatuuril (.) kuni 110°C. Keemiline puhastus õrnal režiimil. Pleegitamine ja trummelkuivatus keelatud. Kokkutõmbavus pesemisel 3-5%. Kangast valmistatud toodet soovituslik pesta, kuivatada ja triikida pahempidi pööratult.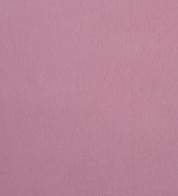 Composition: 95% cotton, 5% elastane
Width: 150 cm, weight: 230 g/m²
Cotton Single Jersey
SKU:
0253_bleached_mauve ,
Qty:
4.5 ,
Paksus:
,
Kogus:
9,50 €