Digiprint cotton jersey autumn GOTS
SKU:
100248
Unit:
meter
Qty:
6
The minimum amount for purchase is 0.1 meter. Fabric is 
sold in 10 cm increments. For example, enter 0.1, 0.2, 0.3 etc. 
into the "Enter quantity" field.
Composition: 95% biocotton, 5% elastane
Width: 150cm, Weight: 200 g/m²
Single Jersey
Manufacturer GOTS certified, manufactured in Europe.

Fabric care: machine-washable at 30°C, ironing up to 110°C, special dry cleaning, not resistant to bleaching, no dumble drying. Shrinkage about 3-5%. Wash and iron inside out with similar colours.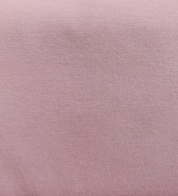 Composition: 95% organic cotton, 5% elastane
Fabric width: 2 x 35 cm (tube), fabric weight: 270 g / m²
SOFT RIB
SKU:
100263 ,
Qty:
9.1 ,
Paksus:
,
Kogus:
7,50 €