Brushed french terry elk in the forest
SKU:
100111
Unit:
meter
Qty:
1.55
The minimum amount for purchase is 0.1 meter. Fabric is 
sold in 10 cm increments. For example, enter 0.1, 0.2, 0.3 etc. 
into the "Enter quantity" field.
Composition: 95% cotton, 5% elastane
Fabric width: 150 cm, fabric weight: 250 g / m²
Printed fabric with digital print (printed french terry), hairy on the wrong side.
OEKO-TEX® certified by the manufacturer
Textile care: Machine wash 30 ° C, iron at low temperature (.) Up to 110 ° C. Dry cleaning in gentle mode. Bleaching and tumble drying are prohibited. Shrinkage during washing 3-5%. It is recommended to wash, dry and iron the product made of fabric upside down.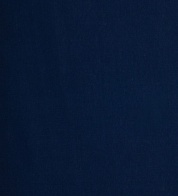 Composition: 95% cotton, 5% elastane
Fabric width: 2 x 35 cm (tube), fabric weight: 265 g / m²
SKU:
0338_navy_blazer ,
Qty:
3.6 ,
Thickness:
,
Quantity:
6,50 €