Washable leather paper gray
SKU:
hallw
Unit:
pce
Qty:
0.95
Delivery time:
Laos
The minimum amount for purchase is 0.1 meter. Fabric is 
sold in 10 cm increments. For example, enter 0.1, 0.2, 0.3 etc. 
into the "Enter quantity" field.
Composition: cellulose, latex and natural oils
Washable paper (vegan leather, immitation leather paper) looks like leather and has the fabric and papers properties and creative options. It has high tear resistance and is very durable, suitable for making bags and decorative elements. It is suitable for sewing and printing.
Made in EU
Hooldus: hand wash, tolerates rock and enzyme washing, also dry cleaning.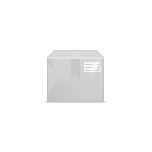 Thread 30
100% Polyester.

30m
Made in Germany
SKU:
tugevn ,
Qty:
1 ,
Kogus:
1
2,30 €